The Norwegian case study area is the Hardangerfjord, Western Norway. The Hardangerfjord is 179 km long and is the third longest fjord in the world. Parts of the fjord is quite deep with depths of more than 800 meters.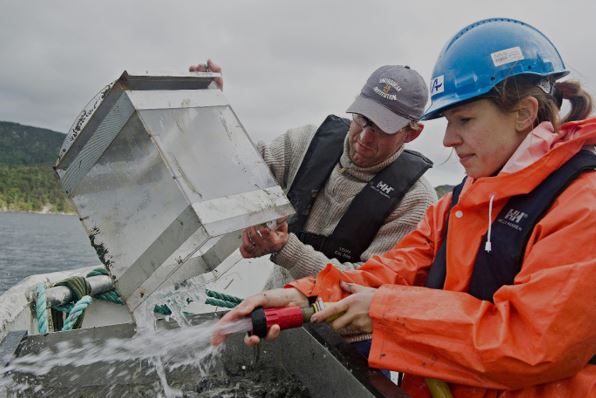 The case study area is presently one of the most aquaculture intensive areas in Norway, with an average production of salmonids (salmon and rainbow trout) of around 72.000 metric tons per year. The farming is almost exclusively carried out in open sea cages. Since 2010 there has been a special regulation applying for this area. This implies that the Hardangerfjord is divided into zones, with coordinated anti-parasite treatment and coordinated fallowing periods within the zones.
The main purpose of the case study is to provide data for validation of modeling work carried out in TAPAS, and the sampling campaigns include in-situ measurements of a wide range of parameters (physical, chemical and biological)
The TAPAS WP 4 will assess the combined environmental and social impacts of aquaculture. The Hardangerfjord region has been an important European tourist destination since the 19th century, and some of the most amazing hikes in Norway are in the Hardangerfjord region- and the Trolltunga, the four waterfalls trail in Husedalen valley, HM Queen Sonja's panoramic hiking trail and the Hardangervidda National Park is one of Norway's most renown. Hence tourism is a very important industry in the region.