Nutrient retention of fish farm effluent and site assessment for Integrated Multi- trophic Aquaculture (IMTA) in Malta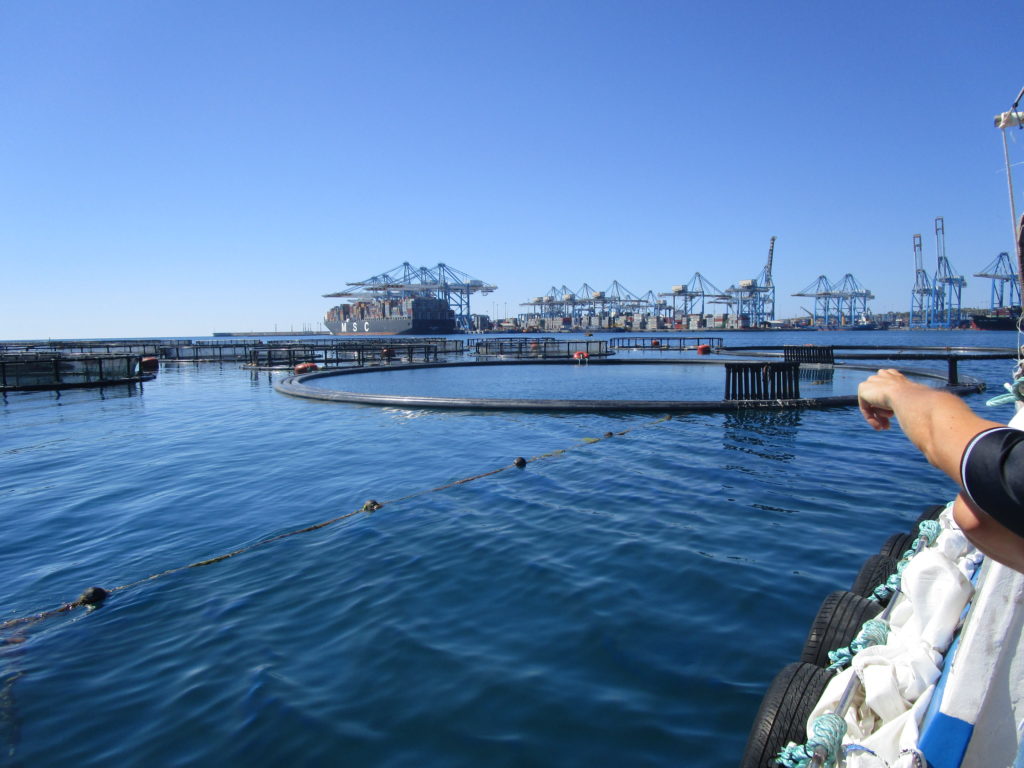 The Central Mediterranean case study of the TAPAS project carried out by AquaBioTech Group in Malta.
In the first stage of the research, sample collection and analysis was carried out to illustrate the distribution of suspended solids from the fish farm. The TAPAS research team will collect samples of benthic flora to analyze the nutrients retained by of the surrounding ecosystems. The isotopic compositions will demonstrate the dispersion of nutrients from fish farm effluent and show which organisms or substrate retained the most nutrients. A Remote Operated Vehicle (ROV) with digital video recording and sediment sampler will be used to perform a benthic survey to assess the marine communities surrounding the fish pens. The data obtained will be used to improve the existing waste dispersion models and to develop a new method to identify the best conditions and locations for the production of extractive species in an IMTA system.
The second stage of the research will evaluate and test the site assessment method by stocking selected extractive IMTA organisms in the identified locations while continuing to investigate the nutrient dispersion and retention patterns. To obtain more data about the impacts of aquaculture on the water quality and visibility in the water, the newly developed WISP system also will be tested in the case study.
AquaBioTech Group has placed an invertebrate rack system in the Marsaxlokk fish farm and examined the water quality with the WISP system to collect initial data about the site. We deployed a total of 8 sedimentation trap along the boundary of the fish farm to measure the amount of collected suspended organic material to help illustrate any predominant current patterns.